I Bet You Didn't Know This About Our Maps...
Our maps are truly amazing and, honestly, more revered than you may think. What I mean by that is, they hold a very special place in the heart of UAC. Not only are they currently one of our top performing products as we head into 2018, but they're also the very first product we ever started selling back in 1974. "You know like a globe, but on paper... like if you had a globe then backed over it with a truck; flattened out the sphere then zoomed in real close on the streets, t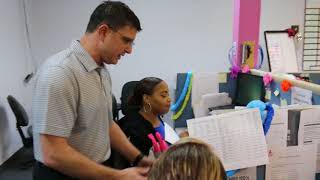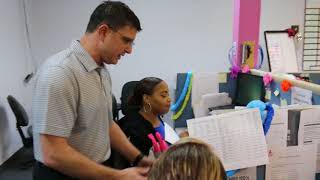 Local High School Student Skips School... Spends Whole Day At UAC Corporate HQ.
Last week, Jeff Wolpa, our VP of Southern Sales, was chosen to be the featured star of a local student's class project. Cale, a senior of Northwest High School, spent the entire day with us, skipping school, getting a hands-on experience and the inside scoop of what goes on behind the scenes of our business. His assignment was to interview somebody that they consider a leader in business, preferably from an industry they are interested in pursuing, and to document a day in t
Welcome to Our New Website!
Hello Everybody! Welcome to our newly renovated website. We hope you enjoy it and encourage you to click around and check it out. A lot of great minds came together to make this vision a reality and we're so excited to share it with you. We wanted to create an additional channel of communication for our customers to connect with us, other than the regular old telephone. Be sure to read through it and if you have any questions, please do not hesitate to use this site to get in